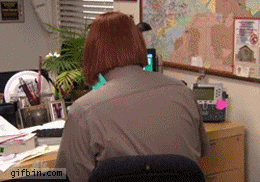 This question comes up a lot – and before expanding on it, I would like to clarify a couple of points first:
You are wondering if you should use your own (real) name or a business name when you start your own PT Business. (as a sole trader).
You intend on working for yourself, but maybe one day you'll look at hiring other personal trainers as staff.
Now if you answered 'Yes' to both, you'll fall into a bucket of about 80% of the trainers that reach out to me for some help.
Here's some food for thought.
Finally, an easy question with a somewhat not-too-elaborate answer!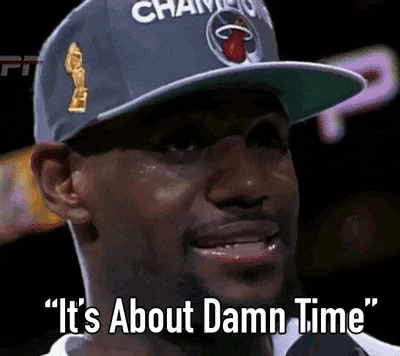 You are your brand.
Therefore – you should market your brand + trade under your own name.
Pay attention if you're already working for a gym:
I imagine like most trainers out there, you want to get as much 'real world experience' as you can – by working for someone else. To start.
This is advantageous, as not only do you get real insights into what might help boost your business, but you can build a bit of a following.
(You can also pay attention what to look out for when you are getting started).
When you are working for a gym or a studio, people will know you as YourName from GymName.
Your name and reputation are affiliated with that Gym, but this isn't necessarily bad news for when you step out on your own.
It means that when you do go out on your own, you will likely be able to take your client base with you.
Within the boundaries of your employment contract, that is!
Most gyms will include a 'no poaching' rule in your workplace agreement – but read it carefully.
Gym owners don't want you doing a File —> Print on their leads and members database, and calling them when you leave. (this is also borderline illegal, at best).
But you are likely able to casually mention to your clients that you are going out on your own, and that you'd be happy to continue training them – should they come across to train with your new business.
The bottom line: Make sure that with your current clients, you emphasise the You from the Business Name.
1.So you're ready to go out on your own.
Here's the reasons why you continue using your own name:
It personalises the experience.
People want to do business with other people.
No time to read an entire text-book
on Sales + Influence?

I've got you covered.

Join the tribe of trainers learning the juiciest parts of Cialdini's 'Weapons of Influence' to help maximise their business.
Free 1-Week Email Mini-Course
2. All good things come to an end.
If you decide to stop working for yourself / go work and live interstate or overseas for 6 months, your real name follows you – whereas your business name likely won't. (or won't as easily).
3. If you are entering a partnership.
That is to say, teaming up with someone else to start / expand business, you want to keep your real name under the spotlight.
Things change, and businesses grow (or dissolve) – so in combination with point 1, this is a huge point of consideration.
4. Split-focused Marketing.
Your Business Name will focus on the marketing of other elements
– eg: the Location, the Services, the Focus – where your personal brand will be more like the reputation.
To take a moment of grandiosity to explain it a little better – Your business is Tesla, and you are Elon Musk.
You want both to support each other, but exist (and thrive) harmoniously.
Some elaboration on this whole 'own name debate'
Your Real Name can also include naming your business
Alex Smith Endurance Coaching – which explains your niche as well as presents your name.
People often want their business to look bigger than it is.
However, when someone looks into your services or engages you – they can work out almost instantly that you are trading as yourself.
I always say that your business should look more reliable than your competitors, but that doesn't mean hiding behind a persona of a company.
This might mean getting a permanent mailing address (or PO Box) and getting a 'landline number' that forwards to your mobile phone – until your business expands, that is.
These strategies are helping your would-be clients form assumptions of trust in your business – assumptions that your business should earn and deserve.
It is not the same as hiding behind a company name that still uses an @hotmail.com address as its contact, and pretending your emails are written by 'a receptionist'.
Put your name in the email signature block.
Answer the phone with your name.
What about when I grow my PT business into a company?
This still applies! And for reasons you probably haven't considered – see below:
1. Your staff become 'TheirName from Alex Smith Performance Coaching'.
With the obvious 'make sure you hire well' left out –
Your personal brand grows along with your business name.
Just as we talked about that this is the case when you work for a Gym – your staff will be a representation of you, as well as your business name.
If you decide to evolve (or even sell) your business down the line, you still personally benefit from the business brand name behind you.
2. Why don't we do both?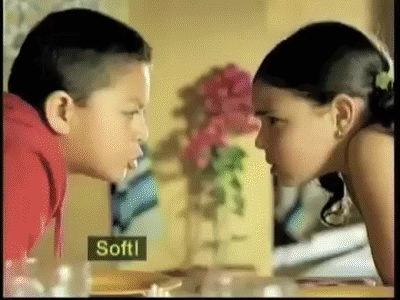 Why don't you do both?
Every email I send out comes from Rob Di Toro from PT Champion – which makes sure that:
People know my name – which will always be my brand, no matter what I do in the future.
Makes it easier for me to distinguish between the marketing of my brand and the marketing of my business, and target and optimise them separately.
Note: Sometimes emails sent to us are replied by staff.
When you get an email from Brian from PT Champion or Sarah from PT Champion – that is really them!
Not one size fits all:
Circumstances where this won't apply to you:
If you're starting up a new gym or studio, and don't plan to actually train clients personally, but just own the business. Duh!
If you are doing purely online training plans for clients – there is no need.
However I still recommend you do brand with your name, as only diamonds are forever and you might decide to do something else.
Because your Tax accountant says so – and in this instance, refer to point #2 '¿Por que no los dos?' above.
Happy Training.