WordPress is the most used website platform (content management system) in the world. In fact, 1 in 4 websites today are built on WordPress – which is quite astounding, given the many different options available right now.
But why should you use it?
This article will talk about the reason why WP is the platform for you, and why we chose to use it (almost) exclusively.
If you have a website already, or you're in the process of gathering the information related to building your own site – chances are you've come across WordPress. But what is it?
WordPress: A brief history
WordPress, effectively, is the technology that your website is built upon.
Back in 2003, the company Automattic released the very first version of WordPress (WP). They build WP to help make it easier for bloggers and other writers to build and grow their websites, without requiring technical web design knowledge.
In the last 14 years, WordPress has come a very long way. From a small user take-up when blogging started to gain popularity, WP quickly shifted their focus to 'a website for everyone.'
Now, WordPress powers a quarter of the entire internet, with an interface ('App') that is easy to use and update for users.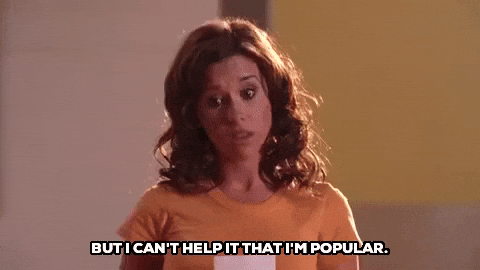 Main Pros:
'Ease of use' is at the centre of WordPress's design functionality.
But from your perspective, this is some of the reasons why, after doing your research of course, will probably join your peers and end up running a website on WP:
Since WP is so popular, nearly all other services that you might use will integrate with it.
This includes the likes of your email list building tool, your automatic client booking + payment solution, and more.
Further to the above, all popular social media platforms (Facebook, Instagram, Pinterest) play nice with WordPress, and let you post your feed directly to your website.
If you are planning on the DIY approach to your website (so you can quickly 'throw something up there') while you grow your business, WordPress has hundreds of thousands of free + premium themes for you to use.
Using a theme will give you a great website 'out of the box', but your ability to customise it too much will be limited, unless you have time to dedicate to its design.
You own the data.
There are some platforms out there that work on a 'monthly subscription' model. These range from between $12 and ~$50 per month – some common names in the field are SquareSpace and Wix.
Unfortunately, when you outgrow one of these platforms, you will find yourself a little bit stuck – if you cancel your subscription, you lose your website completely. There are ways to backup a copy of your site with these platforms, but taking them elsewhere isn't typically an easy feat.
With WordPress, you own the site, running on a server that you own (technically: rent).
Oh, and your options are endless.
With WordPress, you're only limited by your imagination (and time to fiddle if you aren't hiring a developer to design it for you).
You can build functional websites – or 'WebApp'-esque sites – that would normally require tens of thousands of dollars and a developer, for a fraction of the cost.
Examples include:
A website where you can sell products.
Be it physical (that are shipped to the client), digital (like online personal training programs), or simply selling your PT or small group training sessions.
A membership website.
Have a community? WP is your best bet when you want to build a tribe of fitness enthusiasts, where they can discuss with their peers, as well as use a paid-for training program or service of yours.
A "Yellow pages for Personal Trainers" for your area.
What's further is – If you use a PT client management system (such as PTBiz), you're in luck. Chances are that your system of choice will almost expect you to build a site on a framework such as WordPress.
This is because they understand that PTs generally don't have time to learn how to code websites, and will rather spend their time working with trainers. After all, this is where you earn your living!
But what about security?
For nearly everyone, simply the act of updating your WordPress site is enough to protect it from attacks.
If you choose to use PT Champion to build + launch your site, we will also implement best-practice security on your website by default, and setup your site to make sure it is kept up-to-date automatically.
In addition to our design services:
If we take over your hosting – which we encourage our clients to do when their websites attract less than ~2,500 visitors per month – you're sorted.
Our Aussie servers are state of the art, and our data centre guarantees 99.9% site uptime.
Happy Training.
Put 'learn how to design websites'
in the too-hard basket.